Back with my project for Extreme Makeover Sewing contest on Thread & Needles 'site!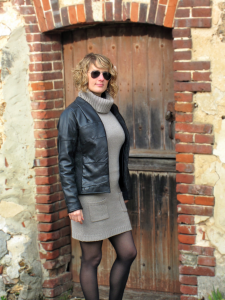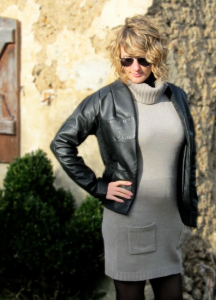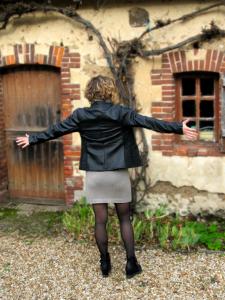 I loved the concept of trying to make something new out of something old, it's a responsible way of sewing and I think I should do it more often. I chose an old leather jacket which has been slept in my  mother's wardrobe for a long time. Here is what it looked like before :

So I decided to update this leather jacket and for that I took model No. 13 from Ottobre magazine (winter 2013). This model has the advantage of being not too much complicated (few pieces). Unfortunately, once I have unpicked the original jacket , I quickly realized that the leather that I had recovered won't be enough to make the new one, or at least,  I would have to do a lot of parts that would distort everything. I therefore decided to make a bi-material jacket with leftover black embroidered fabric that I bought a long time to make a costume …  I doubled my leather jacket with black satin that lying around in my fabrics because the original lining was definitively not reusable.
Here's how happened recycling:
former back-> back + 2 new half a sleeve
former front -> 2 other new half a sleeve
former sleeves -> new front (hence the horizontal pieces that are not part of the model of the new jacket)
For this project I had to buy :
black nylon thread
leather needles
thin interlining black
black repigmentante cream (to give the leather a second youth)
I was in a cold sweat as sewing leather with my Brother machine FS 40 but we came out 😀 !
In short, it makes me a new  genuine leather jacket for less than 20 euros, and just for that, thank you the contest,I know that whatever the outcome,in a way, I have already won !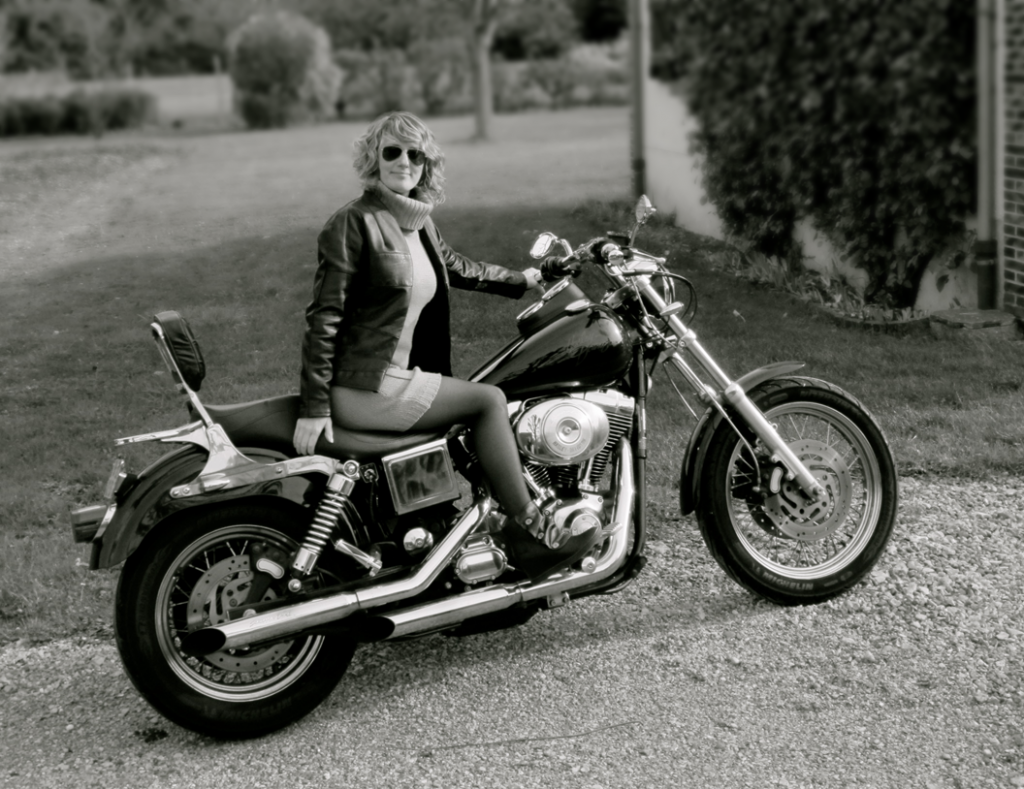 You can see the contest's results here.